Games
5 Of The Best Sports Video Games To Enjoy Right Now
By
|
With many people now spending the majority of their time indoors and with a lot of sporting events canceled, sporting fans may wonder how best to spend their time. Video games are great for people of all ages to enjoy together, whether you are playing solo or playing online multiplayer with friends. The Last Of Us Part II and Disintegration are just some games coming out this month that fans all around the world can't wait to play. However, if you can't wait until then, fans of football, tennis, and skateboarding, can play many awesome sports video games right now to help pass the time.
FIFA
When it comes to FIFA games, there are plenty to choose from. EA has been releasing games in this series every year since 1993. And now you can buy FIFA 21 key as well. A front runner for sports video games, FIFA has graduated from a 16-bit arcade-style game to one of the most cutting edge football games players can get their hands on. Back in 2011, FIFA 12, saw the game add in much more sporting technique, tactics, and skill. By FIFA 12, the impact engine meant the game felt even more realistic than ever before, with precision tackling and defense techniques now all part of the gameplay. The most recent release, FIFA 20 has been praised by many and is a great game for fans of football to enjoy. Lionel Messi, Cristiano Ronaldo, and Neymar are just some of the best players in FIFA 20 that have the highest ratings.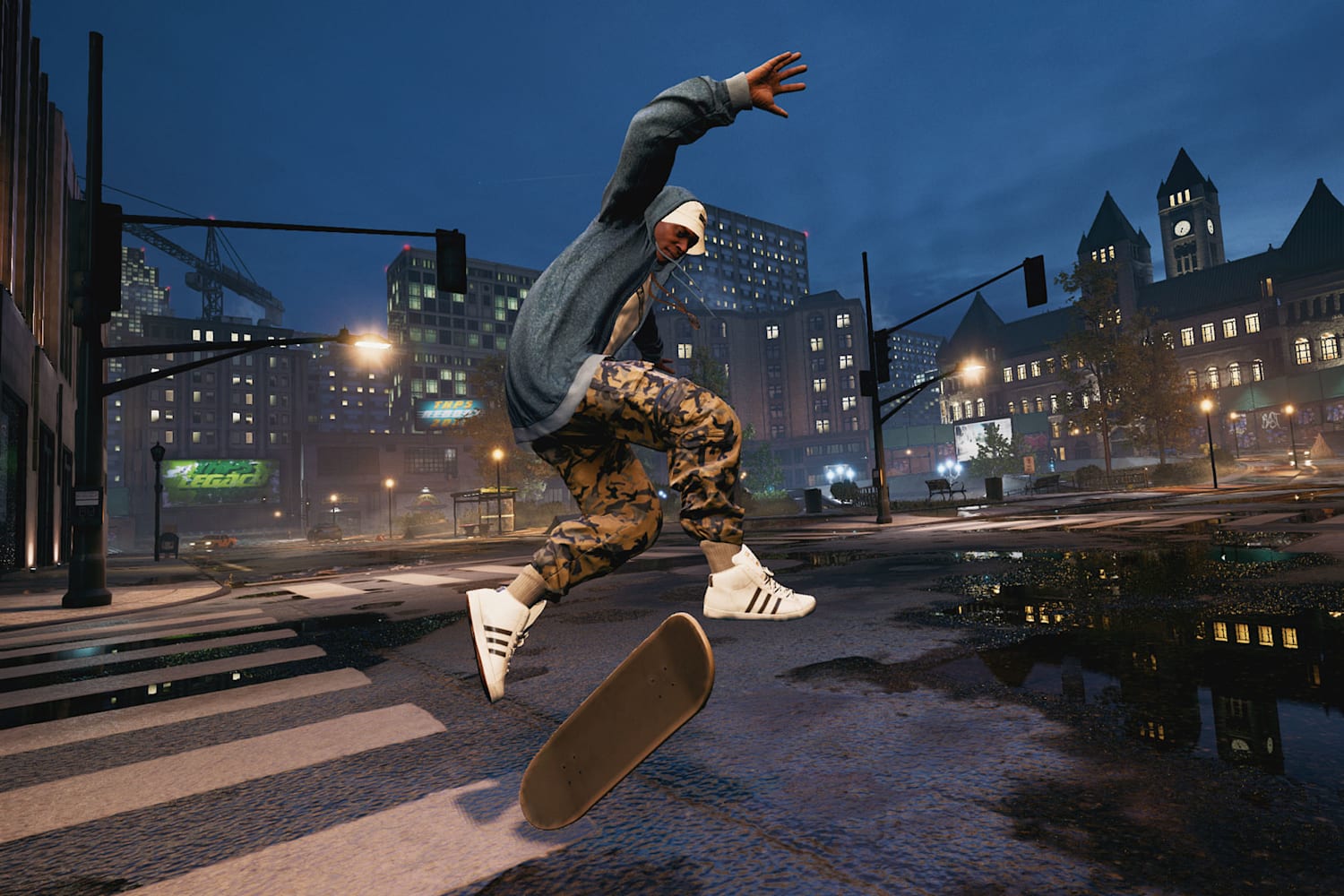 Tony Hawk's Pro Skater
This year skateboarding was meant to make its debut at the Olympic Games. However, as this year's games have now been canceled, fans will have to wait until next year to see some of their favorite skaters compete. Released in 1999, Tony Hawk's Pro Skater still goes down in the history of skateboarding as one of the best video games that really brought skateboarding into the public eye. Although the game was marketed with Hawk as the main draw, it also features other big-name skaters too, such as Rune Glifberg and Bob Burnquist. There are plenty of different opportunities to improve and evolve your skill level as a skater, along with hidden tasks. These include finding boxes marked S-K-A-T-E, which boost player points. Plus, who can forget the incredible soundtrack? Featuring music by Primus and Goldfinger, this was a game not just for those interested in the history of skateboarding, but for any video gaming fan.
SSX
EA sports are also responsible for bringing skiing and winter sports to video game consoles care of their popular SSX series. SSX 3 Tricky is undoubtedly the best in the series. Featuring an impressively challenging snowboarding course of difficult mountain terrains and a variety of peaks to try to beat, SSX 3 was fun for those who might previously have ignored a game of this genre. SSX 3 was also the first in the series to allow players to freeride, as well as learn tricks and upgrade boards and kit. The retro appeal of this game still endures, with many still finding the final mountain hurdle tricky to complete – very name appropriate!
NBA 2K19
When it comes to top sports video games, the NBA certainly has a fair few games on the list. 1993 saw the release of NBA Jam, where you could play two-on-two as some of the biggest names in the game, including Bull's stars Scottie Pippen and Michael Jordan. This fun arcade-style has been recently replicated again with NBA Playground for Nintendo Switch, creating caricatures from past Hall of Fame players as well as current favorites. However, NBA 2K19 is now touted as the best of the bunch. Adding general knowledge quizzes of the game to help you level up, there are also now plenty of different neighborhoods to play in and the MyCareer setting brings more opportunities to challenge your skill level.
Tennis World Tour
Tennis World Tour has quickly become a fan favorite when it comes to video games based on sports. With the option to play as some of the best ranking players in the world, Tennis World Tour is all about creating the most realistic experience possible. Fans who are missing out watching live tennis tournaments this year, like Wimbledon, can enjoy the Tennis World Tour game available on PS4, Xbox One, PC, and Nintendo Switch. Gamers can choose from thirty-one professional tennis players to play including Roger Federer, John Isner, and Caroline Wozniacki. The game also uses motion capture to create one of the best real-life, immersive tennis gaming experiences out there on the market today.