Games
It's Snowing in Red Dead Online and Free Gifts Coming Soon
By
|
Go to Red Dead Online and you'll find the map covered in snow, even the humid swamps of Lemoyne. Along with the winter weather, there are several more festive touches, modifications to Showdown modes, and Rockstar will soon be giving out free gifts.
Red Dead Redemption 2 is already one of the greatest looking games on PC, so it's not a shock, but the brief makeover is especially welcome now that I've spent many hours exploring the huge world.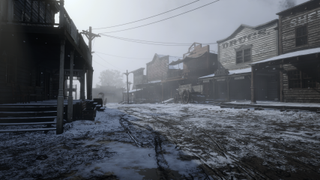 Even the very muddy Valentine received a dusting of snow, and the saloon's drunks and gamblers can now have some more fun with Christmas tunes between shots and poker. I heard the new music yesterday, along with a sad little Christmas tree at my camp, before the snow started to fall, and you will also hear it when you visit any other saloons.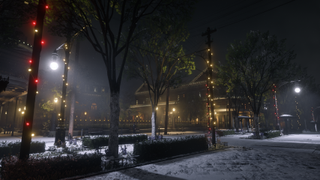 In Saint-Denis received some more touches, yes, I did stand on a street corner for a whole in-game day waiting for it to get dark enough for the lights to pop up and to see the wonder. So far I didn't watch the snowball fight, but it's still very nice to look at.
It's snowing in some of the Showdown modes as well and you'll be able to play on the festive maps through January 6. If you play between December 23 – 25, you'll also get yourself a box complete with gifts. Most of it is the kind of stuff that's just going to take up room in your inventory, like 20 biscuits or some other perishable, but there's also a Krampus shotgun version.
There are even more coupons show up in the Benefits section of the menu if you've logged in after December 13, including a treasure map, discounts and some cash for starting a new role. You'll be able to get them if you log in before January 6. Then you'll get more XP bonus if you play between December 31 and January 6.
Collectors, meanwhile, will have new jobs from Madam Nazar, who is after the Festive Feast Collection and the New Year Collection, but hopefully, we can imagine of something better to do across the holidays than searching the map for looks for the hidden gems and gold pocket watches.
Check out the complete list of bonuses and free gifts here.