Gadgets
My Arcade Has Revealed a New Playable CONTRA Collectibles That Support Co-op Play!
By
|
Retro plug and play console My Arcade has just revealed a new collaboration with Konami to take out 2 new units based on the one and only Contra! First is the Micro Player version that looks like an arcade cabinet with side banners and top label all added! There is even a small arcade stick and buttons to use while playing. The quarter slots are nicely represented as well on the cabinet of the arcade! The second device is part of My Arcades Pocket Player line and looks nostalgic to a Game Boy Micro. Both units will come with the arcade version of the original Contra, while the Pocket Player will have the added bonus of including Super C! Both units will feature the games signature co-op by using My Arcades new CO-VS Technology. Both players will require their own units to utilize this function and to play together.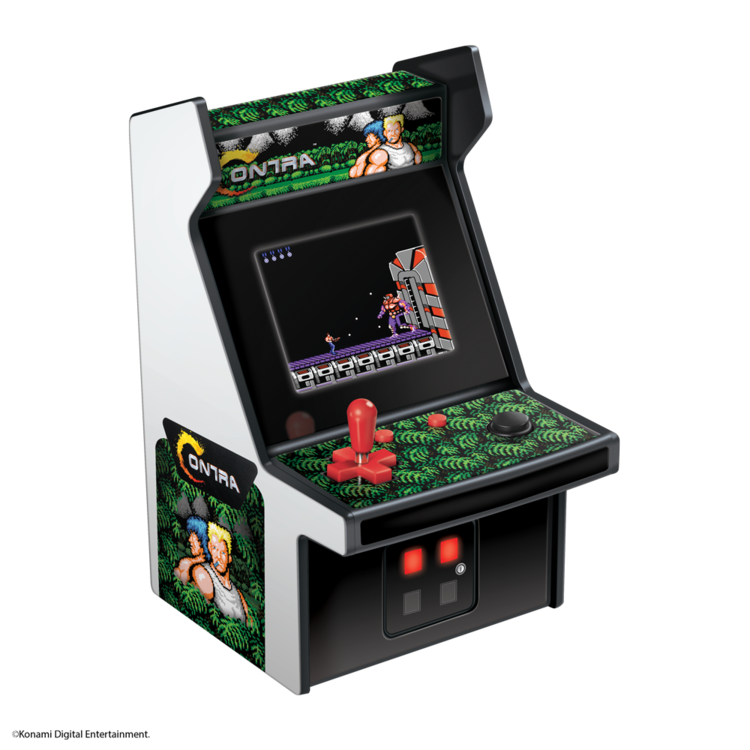 I have to admit the design of both units is looking very slick from these early concept screens! I love the first Contra so I might need to get the Micro Player version to relive my childhood days. Both of the new Contra units will launch this season. No price is revealed yet for either device but it would probably be safe to think it will go for around $35 like all the My Arcade gadgets.